THE DIFFICULTY OF MEASURING BIOLOGICAL ASSETS UNDER IAS 41: AGRICULTURE
Keywords:
Fair Value, Historical cost, Valuation, Biological Assets, IAS 41
Abstract
The paper focuses on the possible ways of valuation of biological assets under IAS 41. It also proposes a comparative analysis between FV and HC accounting. Based on the results of several other empirical studies, we find that the standard is hampered by problems of adequacy that counteract its implementation. The paper also shows that the IAS 41 guidelines that require the measurements of the FV instead of HC are not welcome by researchers. Because of this, we believe that the standard should be optimized taking into account the criticism, especially those concerning its cost of the establishment.
Downloads
Download data is not yet available.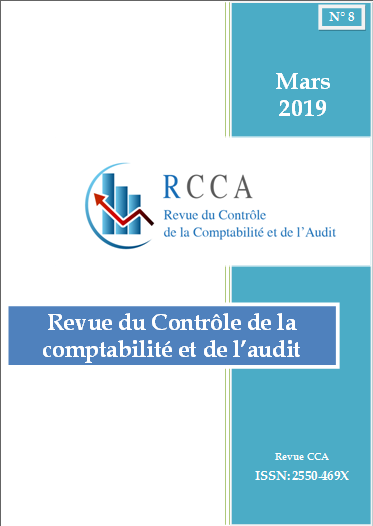 Downloads
How to Cite
AZHARI, A. ., & BOUAZIZ, S. M. . (2020). THE DIFFICULTY OF MEASURING BIOLOGICAL ASSETS UNDER IAS 41: AGRICULTURE. Revue Du contrôle, De La Comptabilité Et De l'audit , 3(1). Retrieved from https://revuecca.com/index.php/home/article/view/82